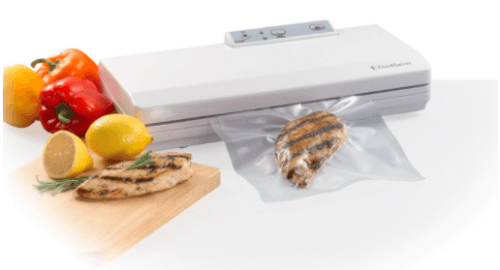 This is a deal from Walmart Canada that will not only save you large amounts of money upfront, but is also going to save you money in the long run. The FoodSaver V2060 Vacuum Sealer is a sealing freezer bag that is designed to lock in freshness and prevent freezer burn from appearing on your frozen meats and veggies, which ultimately means less waste by throwing away spoiled food.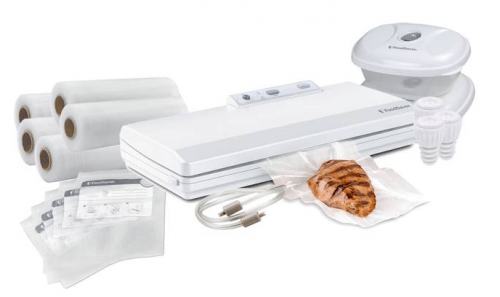 The FoodSaver V2060 Vacuum Sealer is currently on sale for just $60, though it would normally retail at Walmart for about $89.96. What really makes this a hot deal is that Walmart will also include the above picture bonus pack, which alone is valued to be worth $100. This bonus pack includes:
Starter pack
3 11″ x 10″ rolls
2 8″ x 10″ rolls
wind preserve
12 zipper bags
2 containers
and fresh adapter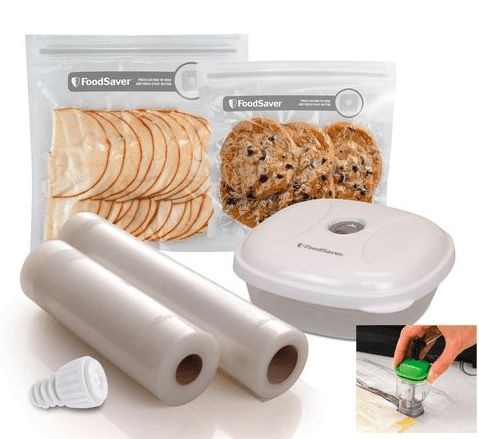 And if you'd like to fully stock up on FoodSaver accessories, you can also pick up the FoodSaver Accessory Kit on sale inside Walmart's clearance sale for just $25. This is a considerable reduction in price, seeing as it was previously being sold for nearly double that price at $49.96. Included in this starter kit would be:
2  Foodsaver Heat-Seal Rolls
1 Lunch & Leftovers Container
1 Bottle Stopper
1 Fresh Adapter
12 Foodsaver Freshsaver Zipper Bags
Walmart Canada offers free-shipping on all orders that are $50 or more, so if you were to buy just the FoodSaver V2060 Vacuum Sealer or the sealer and the starter accessory kit you would qualify for the free-shipping offer.
Also