In case you weren't already aware, there is a great (almost freebie) deal from Cineplex Canada that is offered every Saturday morning at 11am, where you can watch a screening of a family favourite film for just $2.99. This ticket price is the flat-rate regardless of whether you're an adult, child or senior. This means that you could be saving up to $10 on your ticket, as an adult general admission ticket is normally $12.99.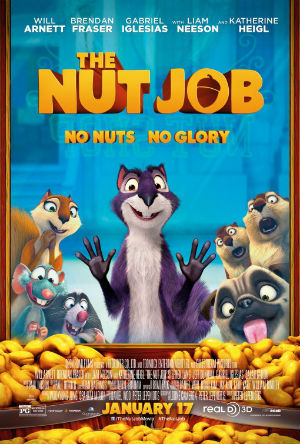 While the films being screened each Saturday at Cineplex aren't quite the new releases you've been chomping at the bit to see, your kids will certainly be excited to see some of these classics re-screened on the big screen. Plus, it's a fun and affordable activity that you can enjoy with your entire family.
The movies for the month of April for each Saturday are:
Saturday, April 11th: Air Bud
Saturday, April 18th: Dolphin Tale 2
Saturday, April 25th: Cats and Dogs: The Revenge of Kitty Galore
Saturday, May 2nd: Journey 2: The Mysterious Island
Saturday, May 9th: The Wizard of Oz
Saturday, May 16th: The Nut Job
Saturday, May 23rd: The Boxtrolls
Cineplex will also reward 25 scene points for each general admission ticket purchased for these Saturday movies.