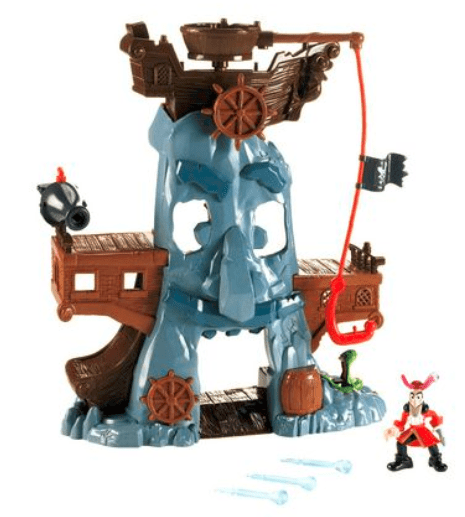 Walmart Canada has some hot clearance deals on toys today that will leave you just as happy as your little one with the amount of money you've saved! Head online to Walmart and you can save 50% off your purchase of a Fisher-Price Jake And The Neverland Pirates Hook's Adventure Rock. Originally sold for $49.97, but you can purchase it now for $25. This Adventure Rock set is packed with action and secret tricks to help Hook protect his beloved treasure as he tries to trick Jake and his crew from stealing it!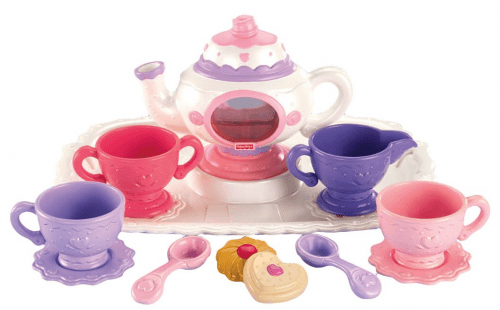 If your little one loves hosting imaginary tea parties, you can find a great deal on this Fisher Price Magical Tea for 2 set from Walmart. Originally sold for $19.97, you can purchase one now for $15. When kids get ready to pour their tea from the pot, they can watch the tea disappear! Once they set it back down, the tea fills back up! It's a lovely service for two people, complete with cookies and a tray for serving. Children love this set, but parents have noted that children can't actually drink from the cups as they have holes in them.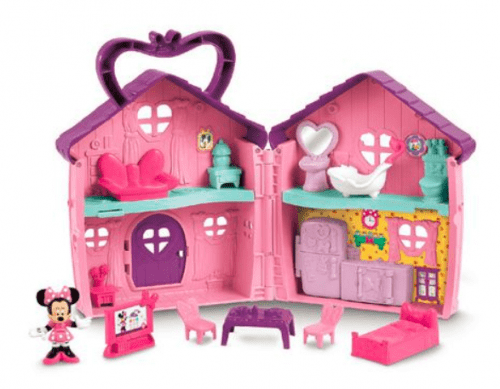 Fans of Minnie Mouse will love this deal on the Mickey Mouse Clubhouse Minnie's House at Walmart. Originally sold for $34.97, you can purchase it now for $25. Play house with Minnie in this cute set. Open it up to reveal a clubhouse complete with 4 rooms, along with furniture and everything Minnie needs for her life. Use your imagination and cook meals for Minnie and her friends, relax on her couch and watch TV, or take a relaxing bath in Minnie's elegant bathtub. Whenever your little one is done playing, they can fold up the house and it's accessories and carry it anywhere they go with the heart shaped handle.
These offers are valid for a limited time only, or while supplies last. Walmart Canada offers free shipping on orders over $50.
Click here to begin shopping more deals on toys online at Walmart Canada.