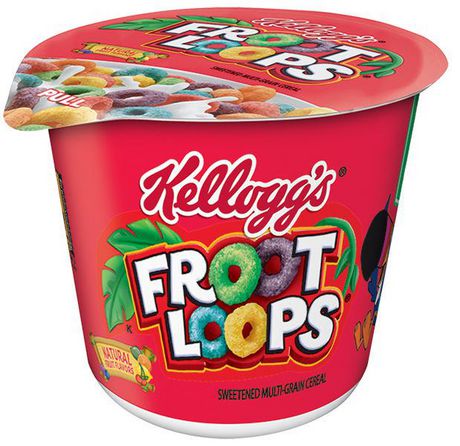 Here is a fantastic clearance deal at Walmart Canada, particularly if you have a certain coupon. The individual serving size Kellogg's cereal cups are on clearance for 50 cents, regularly $1.37.
If you have the tear pad coupon that was widely available in store a while back, for 50 cents off the purchase of ANY Kellogg's cereal, then you can use that coupon to get these cups for free. There was also a $1 version of that same tear pad coupon, and if you are fortunate enough to have that coupon, then yes, that means 50 cents overage for each cup you purchase! The cups are available in Rice Krispies, Fruit Loops, Corn Pops, and Frosted Flakes varieties, but of course what is available will vary by store.
Click here to visit Walmart.ca and you can check if this offer is available at the store nearest you.
Click here to view all Walmart clearance offers.
Click here get Walmart Canada online offers.
Click here to get view Walmart Canada weekly flyers