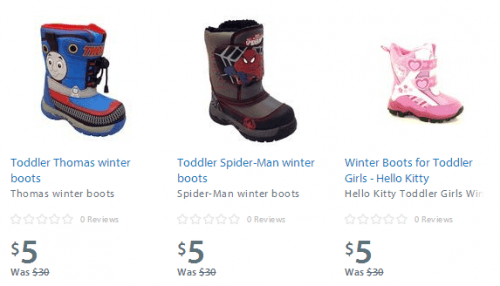 Shop at Walmart Canada and take advantage of this clearance sale! Walmart currently has youth winter boots on clearance sale from $3 to $5 for a limited time only, or while supplies last.
The youth winter boots currently on clearance sale at Walmart Canada are:
Please make sure you local Walmart Canada store has the boots you want in stock! The Walmart closest to me is sold out of a lot of these but the Walmart in the next town has a few of the styles left. Hopefully you are able to grab some nearby! These are toasty prices to keep your little one's feet warm for the rest of this winter, or next winter.
Also, click here to get all Walmart online offers. Enjoy 🙂