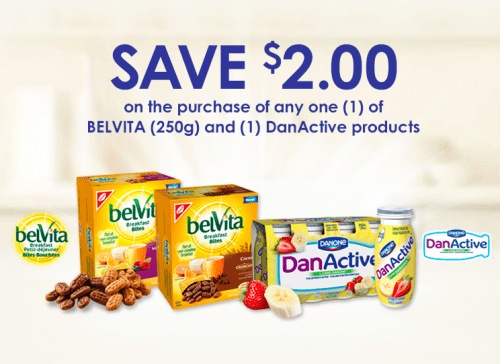 Walmart Canada has recently updated their coupon portal so that now, should you clip all their print out and mail out coupons, you could be saving a total of $20.75. As I said, these coupons are a mixture of print out and mail out, so be sure you have access to a printer before you begin clipping these deals.
The coupons included in this week's round up are:
save $2 on any one (250g) of Belvita and 1 DanActive product
save $2 on Poise liners
save $1 on Royale tissue
save $1 on Royale Velour
save $1 on Royale Tiger Towel
save $1.50 on any Shore Lunch soup
save $1 on Mccormick products
save $1 on Wheat Thins Toasted Pita or Ritz Bits Pizza Flavoured
save $0.50 on Oreo
save $1 on Arm & Hammer
get one can FREE of Iams Cat Food
save $0.75 on Piller's products
save $1 on Lynch products
save $4 on any Schick Hydro Razor
save $3 on Goodnites products
You will have to create an account with Walmart's coupon portal, if you don't have one already, to access these coupons.
Click here to begin shopping on the Walmart Coupon Portal.