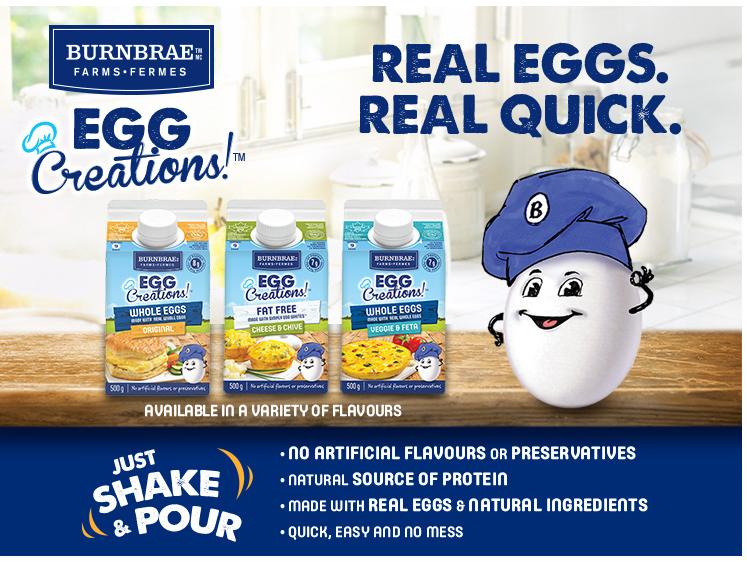 Here is a coupon that was recently available through another coupon portal, that has now been added to the Walmart Canada coupon portal. Save $1 on the purchase of Burnbrae Farms Egg Creations with this new coupon.
You can print the coupon right now if you wish, or if you have immediate use for it, you can opt to have it mailed to your home or whichever address is specified in your Walmart coupon portal account. You must create a new account if you have not as of yet ordered coupons through this portal.
If you choose to print the coupon there is a limit of one of each available printable coupon per account.
A good sale price for these is probably $2.99 or less these days. I really miss the days of always getting these free with $1 coupons, just a few years ago!
Click here to get your coupon for $1 off the purchase of Burnbrae Farms Egg Creations.