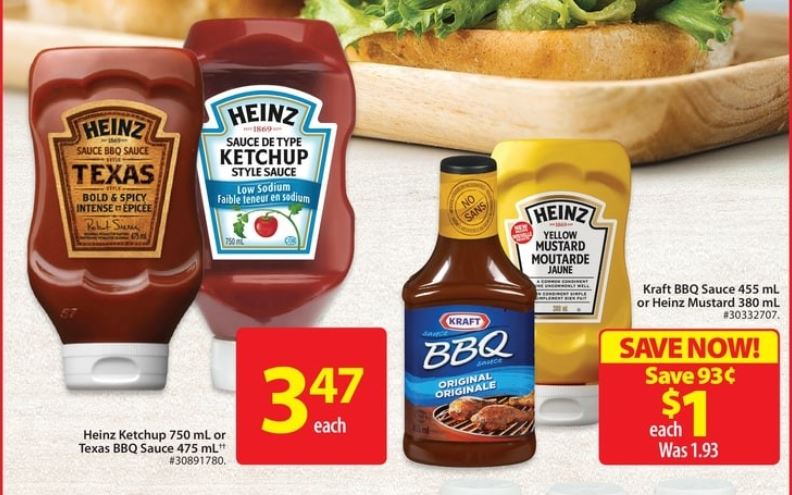 This week Walmart Canada has Heinz mustard on sale for nearly half price! Regularly $1.93, it's now on sale for just $1. If you have the new tear pad coupon for 50 cents off the purchase of any Heinz condiment, you can use this coupon on the mustard and pay just 50 cents.
You also have the option of Heinz Ketchup or BBQ sauce, both priced at $3.47 this week. However, these are more than likely on sale for less that that elsewhere, so check your flyers for a lower price and you can price match and use the coupon. You should easily be able to find the Heinz ketchup on sale for $2.99.
This Walmart flyer is valid for two week, and ends on the 8th of May. This gives you time to possibly find the Heinz condiment coupon if you don't have it already.