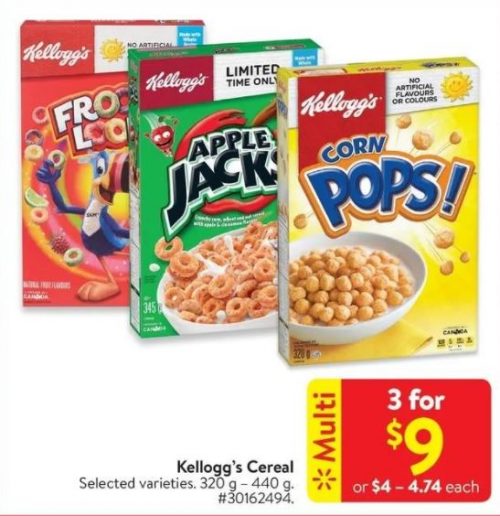 This week Walmart Canada has Kellogg's Cereals 320-440g on sale for 3/$9. You might have noticed that the Kellogg's coupon portal has been updated with several coupons for $2 off select Kellogg's cereals. Print your coupons and you can pick up certain varieties for just $1 a box!
There are $2 coupons available for Special K, Vector, Rice Krispies, Raisin Bran, Frosted Flakes, and Kashi. Vector and Kashi will likely not included in this advertised price, but any of the the others will.
Don't forget that there is also the Kellogg's Keep or Donate promotion currently happening, where you can get a $5 prepaid card for purchasing two specially marked Kellogg's cereal. You can check which brands qualify and upload you receipt through the link below.
Click here to view this offer in the Walmart Canada flyer.
Click here to print your Kellogg's cereal coupons.
Click here to upload your receipt for the Kellogg's Keep or Donate promotion.