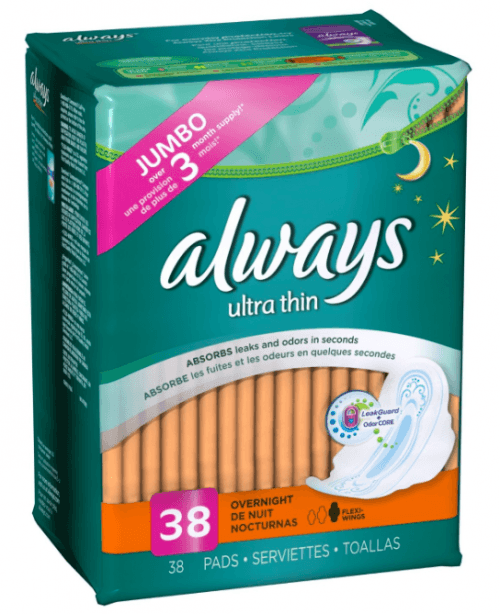 Nobody likes to spend more than they should on home toiletries, but they seem to be the products that get used the most and gone through the fastest. That is why today's offers from Walmart Canada's clearance section are, in my opinion, very practical and relevant to almost all households as they have those pesky, hard to keep on hand toiletry items on sale for up to 50% off their regular price.
The first sale that I will mention, possibly the better of the three in today's post, is on Always Overnight Ultra Thin with Flexi-Wings (Jumbo pack) which is now just $5 though before it was being sold for $10. Since there are 38 units in the package, that would make each unit cost you just $0.13, which when you compare it to the original $0.26 is a rather significant jump.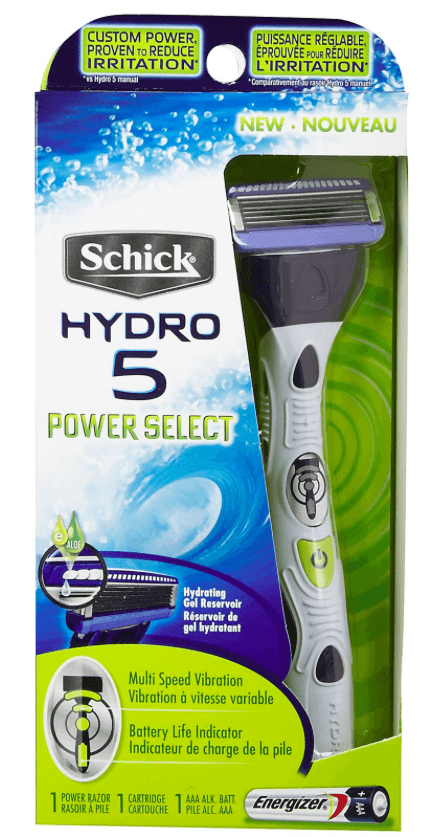 The next two offers from Walmart Canada are on men's and women's razors – some of the larger ticket items in every bathroom drawer that, considering how small they are, can get quite expensive. The first offer is on a men's Schick Hydro Power Select Razor, currently on sale for just $7 (was $12.43).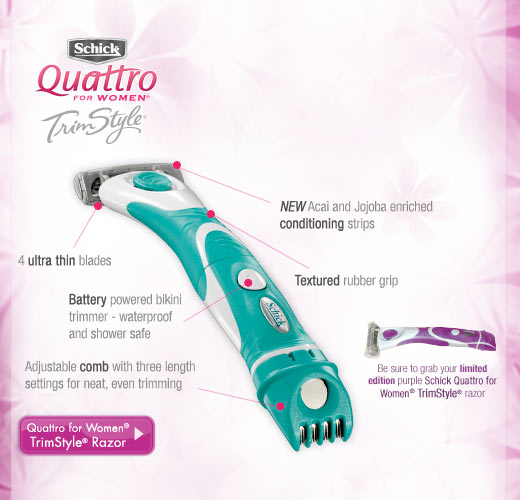 The second razor available in Walmart's clearance section is a Schick Quattro Trimstyle Razor for women, which acts as an all-in-one 4-blade razor and bikini line trimmer (that is battery powered, but also waterproof!). This all-in-one razor would usually cost you about $10.92, but right now can be bought for just $6.
You can stock up on these household toiletries and order as many as you like from Walmart, or you can just pick up one of each, but no matter which way you combine your items you won't have to worry about shipping and handling as it is offered for free at Walmart with no minimum spends.
Click here to buy the Always Overnight Ultra-Thin with Flexi-Wings,
here to buy the Schick Hydro Power Select Razor,
Sor here to buy the Schick Hydro Power Select Razor from Walmart Canada online.
Also