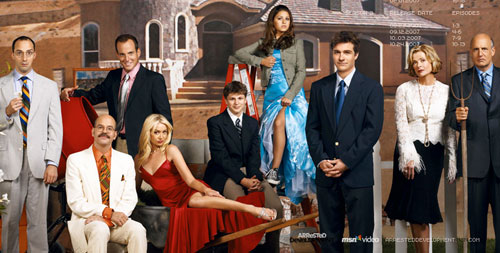 Chances are that if you're reading this, you didn't watch Arrested Development. After all, if you did – or if anyone did for that matter – Arrested Development would still be on the air. It's a shame, because you don't know what you were missing. Well now, courtesy of MSN, you can find out.
MSN is putting the entire series online for your enjoyment free of charge. Currently the first nine are available, and they're adding three more every week until all 53 are available. If you've never seen it you owe it to yourself to give it a try. If you're already a fan, there's all kinds of new stuff for you to enjoy -like Messenger pics and wallpapers.
This show is a personal favourite, so please, consider my sharing this link my gift to you. Happy Holidays!