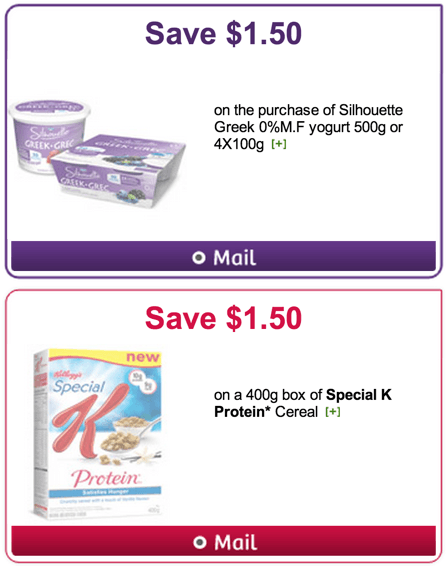 WebSaver Canada has two new breakfast coupons on a hidden portal to order.
Save $1.50 on the purchase of Silhouette Greek 0%M.F yogurt 500g or 4x100g
Save $1.50 on a 400g box of Special K protein cereal
These WebSaver.ca for Silhouette Greek yogurt and Special K cereal are mail to home coupons only and you must log in with your WebSaver account info in order to order them.
Click here to order these WebSaver.ca hidden coupons.