Well.ca have released their new offers for this week! The Well.ca deals of the week are valid until Sunday February 7, 2016 and include: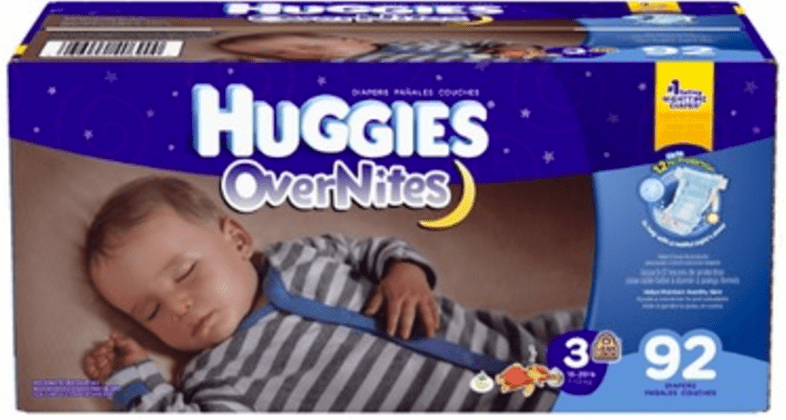 Save $8 on Huggies Giga Pack Diapers
Save 30% on NOW Essential Oils
Save up to 20% on Bath & Body **Excludes The Honest Co.
Save 20% on Aleva Naturals
Save 25% on Andalou Naturals
Save 15% on Pain & Fever Relief
Save 25% on Webber Naturals Vitamins & Supplements
Save up to 20% on Healthy Snacks
Save 25% on Cocoon Apothecary
Save 20% on Baking Supplies
Save 15% on AOR Vitamins & Supplements
Save 15% on Our Bamboo Baby Shop
Save 20% on Earth Mama Angel Baby
Save 15% on Earth's Best Baby Food & Formula
Save 25% on Kiss My Face
Save 15% on Lipsticks & Lip Balm **Excludes The Honest Co.
Save 20% on Jason
Save up to 25% on Select Personal Lubricants
Save 25% on Top Vibrators & Stimulators
Save 20% on Gillette
Save 20% on Gaiam
Save 20% on Maison Apothecare
Save 10% on Gift Sets
Save 20% on Scunci Hair Accessories
Save 20% on Skinfix
Save 20% on Crest
Save 20% on Old Spice
Save 15% on Canadian Heritage Organics
Save 20% on Nature's Path
Save 15% on Made in Nature
Save 20% on Crofter's Organic
Save 20% on Lundberg
Save 20% on select Valentines Day Treats
Save 15% on Pancake & Waffle Mixes
Save 20% on San-J Soy Sauces
Save 15% on Amy's Kitchen
Save 20% on Rizopia
Save 15% on GoBio
Save 20% on Simply Protein
Save $5 on Align Probiotic
Save 25% on Health Logics BioCell Collagen
Save 20% on Pure Protein
Save 30% on Schiff Mega Red
Save 15% on Fox Chapel Coluring Books
Save 10% on Dog Treats, Chews & Rawhides
Save 20% on Ecover
Save 15% on Poo-Pourri
Save 30% on Air Wick
Save 30% on Finish
Save 30% on Lysol
Save 30% on Resolve
Save 30% on Woolite
Save 20% on Potting Shed Creations
Save 30% on Bounce
Save $4 on Charmin 8 Double Rolls Bathroom Tissue
Save 20% on Glad
Save 20% on Aspen Clean
Save 15% on Bio Green Crystals
Click here to get all Well.ca sales of the week.
Click here to get all Well.ca online offers.