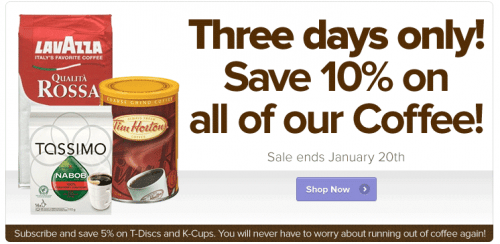 Now through Sunday, save 10% on all coffee at well.ca including k-cups and t-disks – no coupon code needed, the price is shown in red with the discount.
If you have never ordered from well.ca before, enter SCJF2013 at checkout to save $10 on a purchase of $40 or more (with credit card).
Shipping is free over $25 and they accept paypal (signup promo codes do not work with paypal).