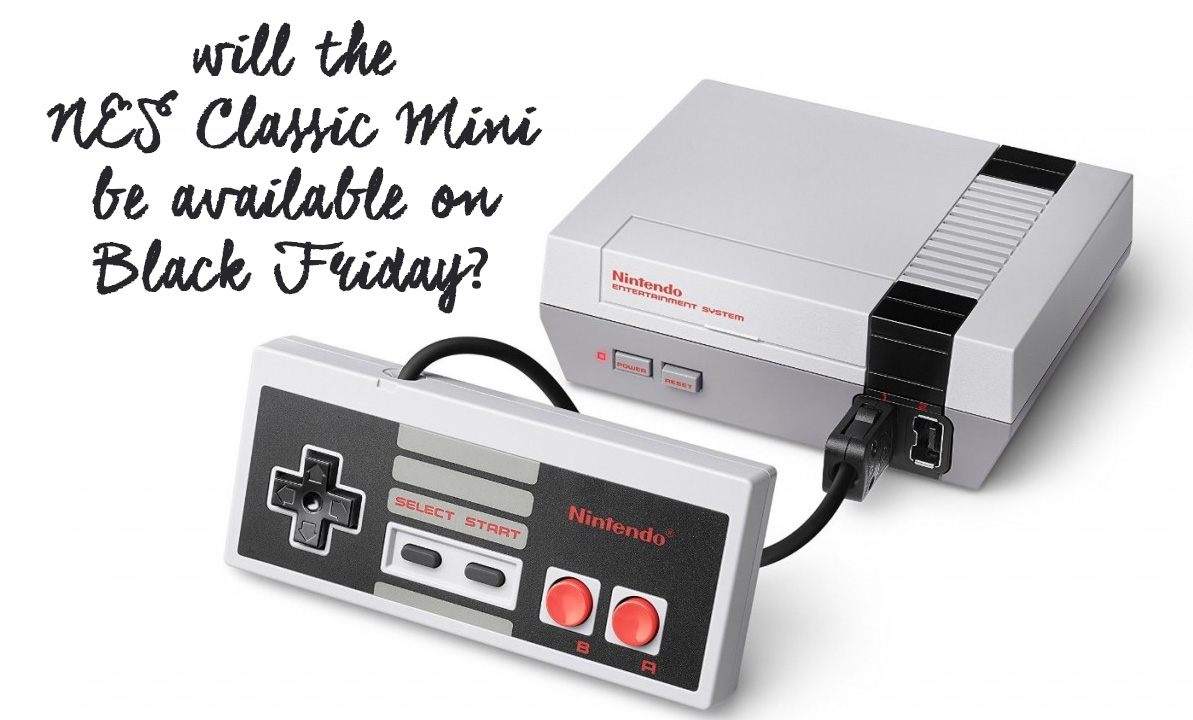 The Nintendo NES Classic Mini is like Hatchimals for us big kids and sold out quickly.  The good news is that they are trying to push more out as quickly as they can, the bad news is that they are still hard to find for Black Friday.  Don't go spending a fortune on one on eBay though, you are likely to be able to get one in the coming weeks.
As stores have received stock in the US, they have put them up online without advertising the fact.  They sell out quickly so if Walmart or Best Buy do get stock for Black Friday, it is worth checking the site throughout the day.  None of the major stores are advertising deals on the NES so it will be full price, but at around $80, well worth picking up, for nostalgic purposes if nothing else.
Here are the direct links to the console at various stores so you can check.  If we see it available, we will be sure to let you know, but they will likely sell out quickly.
There is a rumour that Amazon.ca may have a secret stash of them, like the Hatchimals that went on sale for Prime members for $100 recently.  So check regularly as notifications will likely come in after it sells out.
Walmart USA Flash Sale at 5pm ET on November 22nd!!
If you don't mind buying from the US, they are restocking them around 5pm every few days and are supposed to have some for Black Friday.  They will have a flash sale today at 5pm, but be ready with that order button, it sold out in under a minute last time!  Click here to buy the NES Classic Mini from Walmart USA.