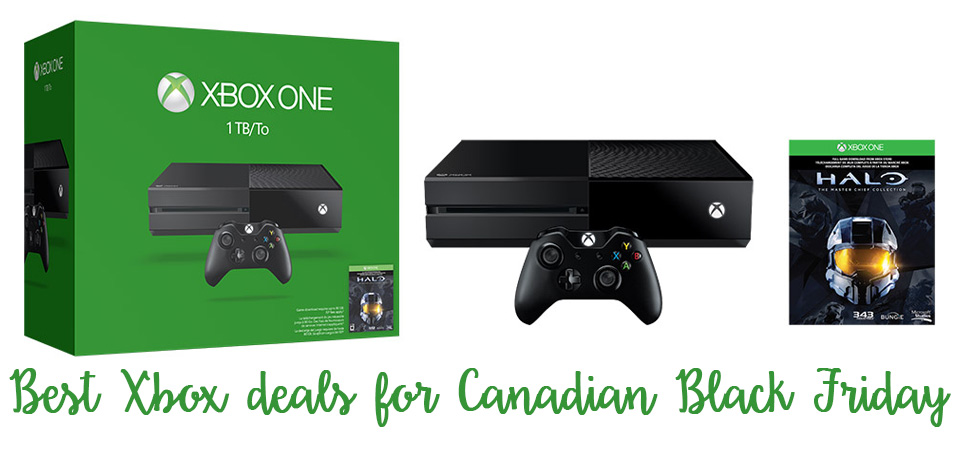 Do you have an Xbox on your list for Black Friday?  We checked the flyers so you don't have to.  Obviously there may be flash sales and some flyers are still to come so check back for the most recent pricing.  Amazon.ca will usually try to beat their competitors and are likely to have a good sale, even if limited quantities.
If you want the most basic (and cheapest) option, Walmart has 500GB Xbox One consoles for just $249.96 for Black Friday.  This is not a bundle like the others on our list, but you can choose your own games among the many sales for Black Friday.
Best Buy is offering an exclusive and limited edition blue Xbox One 500GB bundle with Halo 5 for $299.99.  If you want the blue console or don't want to buy games separately, this may be the bundle for you.
EB Games' exclusive white Xbox One S is just $299.99  and you get 5x bonus points, a $50 Ultimate Dining Card and Red Dead Redemption for free!
Prefer the 1TB model?  The Source has Xbox 1TB Gears of War bundles with Halo 5 and 3 month Xbox Live included for $380.79 for Black Friday.
Of course, not to be beaten, Microsoft Store is offering $70 off most consoles, plus a free game and a $50 Microsoft Store credit.  Choose the bundle that suits you best rather than the one the big box stores have chosen for Black Friday.  They also have a 1TB console (not bundled with a game) for $289 if you want to upgrade to 1TB and choose your own games.