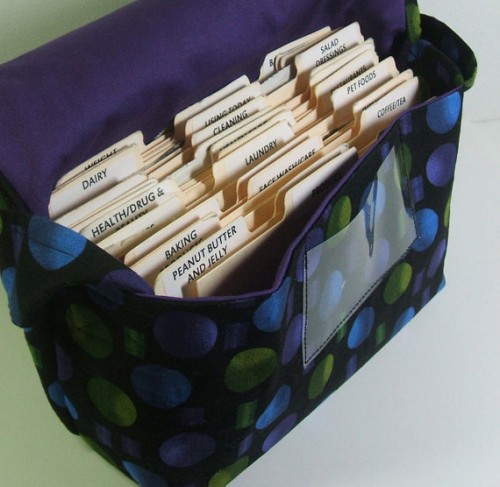 Like many couponers, I have struggled with organization.  I went from envelopes to a series of envelopes to plastic accordian files and photo albums from the dollar store to a large and bulky custom binder.  Then fellow SmartCanucks blogger AnneDougherty ordered one of these amazing coupon organizers from Glow Girl Fibers and many of us followed.  It has been a while since there were mentioned on SmartCanucks but I highly recommend getting one for your coupons.
Each one is double stitched, I have had mine for a few years and it has held up to many shopping trips, being stuffed with more coupons than it should, being stuffed in other bags, my cat dragging it around by the handle etc.  I have both the regular 2" (holds 500 coupons) and mega large 4″ (holds 1000 coupons and has a carry strap) models.  Right now I am using the regular sized organizer after downsizing after the December 31st purge but by mid year I usually upgrade to the bigger one and keep the smaller one with me at all times with my FPCs, HV and other coupons I want to use in case I find items on sale.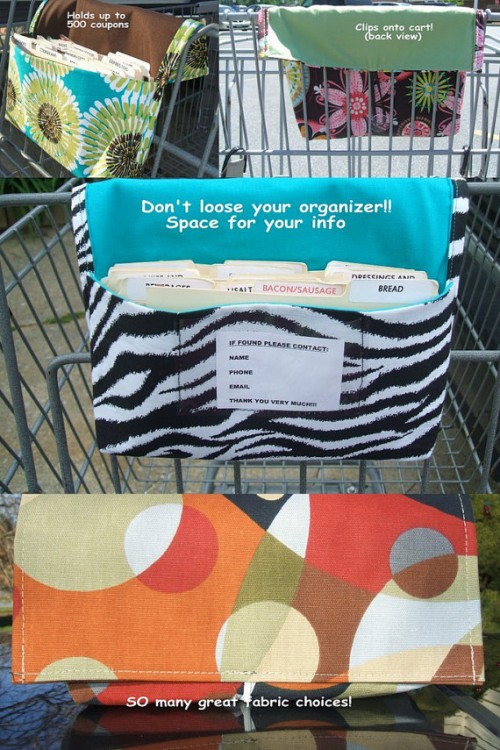 As you can see, it clips onto the shopping cart using the button and heavy duty elastic which also closes it (no more binder dropping off the cart and coupons flying everywhere) and Glow Girl Fibers has so many fabrics to choose from.  Each one comes with dividers (20 for the regular size and 30 for the mega large) and preprinted labels to help you sort your coupons.  If you are a Canadian extreme couponer, you can upgrade to a 6″ Mega Large Deluxe organizer (holds 1500 coupons) or for those who have even more coupons, she offers a Double Wide 6″ Mega Deluxe Plus size (holds 3000 coupons).
Even better, they are very affordable (all prices in US$ with very affordable shipping)
2″ coupon organizer $15.95
4″ mega large coupon organizer $19.95
6″ mega large deluxe coupon organizer $22.00
6″ double wide mega large deluxe plus coupon organizer $35.00
with many affordable add-ons like a longer strap for carrying and more dividers/customized labels for them available when you order.  Glow Girl Fibers also offers some amazing environmentally friendly items like shopping tote bags, mesh produce bags, fabric & nylon reusable snack bags and a wallet organizer for your cheque book, receipts and cards.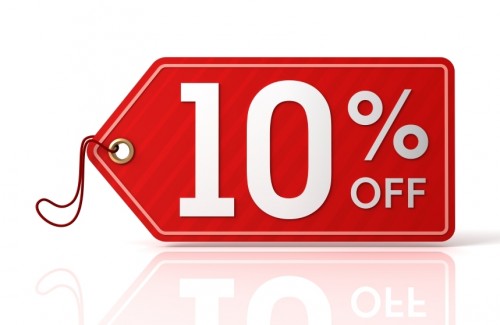 You know that SmartCanucks members would never pay full price, so Deb is offering a 10% discount when you enter SMARTCANUCKS at checkout in either Glow Girl Fibers' Etsy Store or directly from her website

Deb from Glow Girl Fibers has given us TWO coupon organizers to give away – your choice of fabric in either the 2″ or 4″ size.  All you have to do is reply here letting us know what size you would need for all of your coupons and which fabric you love in her store (click here to visit her store and choose).
Contest will end on January 16th at 11:59 p.m. Eastern. 
Winners will be be given 48 hours to respond, or a new winner will be chosen.
Age of majority only
Canada only no purchase is necessary to enter, odds of winning are dependent on number of entries received.
Potential winner will be required to answer a skill testing question.
You must use a valid email so I can contact you with details on how to claim your prize. Persons who enter with an alias(fake) email will forfeit their prize and a new winner will be drawn.
One per person, duplicate entries will be removed.
Glow Girl Fibers can be contacted through her website, or on facebook.  Like her on facebook and thank her for the contest.