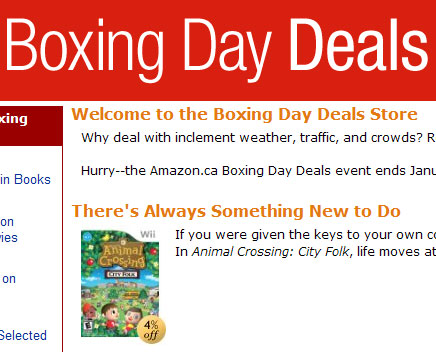 I was cruising around all of the solid deals on Amazon.ca this week and couldn't help but laugh at the very first item on their Boxing Week page.
It showcased a whopping 4% savings on Animal Crossing: City Folk! That's two whole dollars!
Not that I don't appreciate the savings, but when you're trying to push your Boxing Week bonanza, do you really think 4% is a number you want to toss around?