Xbox Live Canada has an offer where you can download the King's Quest- Chapter 1 for free! There are five parts in this game series so you can test it out now to see if you like the adventure before you buy the rest of the game. The other chapters cost $9.99 each.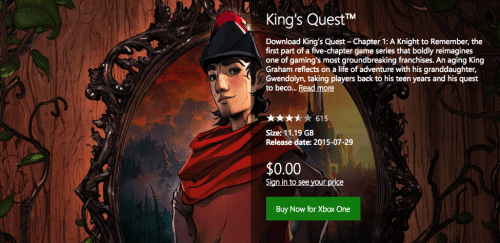 Act as King Graham and relive his experience becoming a knight of Daventry in King Edward's royal guard. Meet characters, solve puzzles, and avoid danger in this enchanting game. This game is rated Everyone 10+.
Click here get this offer from Xbox Live Canada.