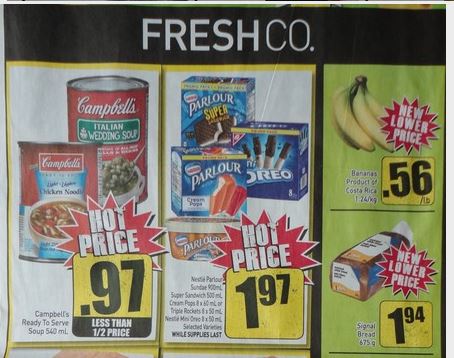 The FreshCo flyer is a bit of a let down after the amazing deals at No Frills, but there are still some great offers and new low everyday prices we can take advantage of starting Thursday.
Seedless cucumbers $0.79ea
Peppers 4pk mixed $2.99
Old El Paso kits or salsa $2.99
Laughing Cow cheese $2.50
3L vegetable oil $3.97
The best deal is probably the Campbell's soups for $0.97 and pork tenderloin for $2.88/lb.  You can view cyn88canada's full flyer sneak peek for FreshCo here.