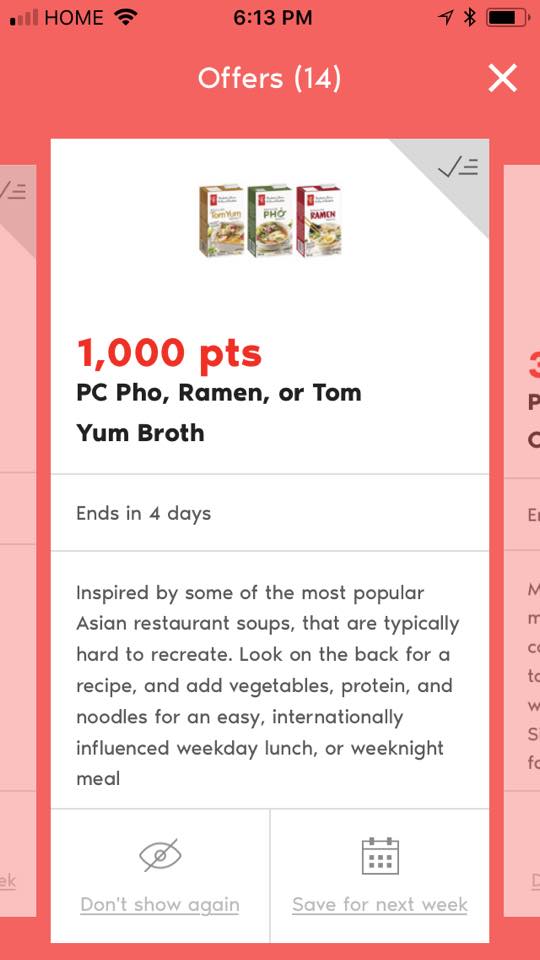 Here's another great deal with a PC Optimum offer that you may have this week. Check your account for this offer pictured, of 1000 PC Optimum points when you purchase PC Pho, Ramen, or Tom Yum broth. If you do have this offer, you can head to Zehrs Ontario for an amazing deal on these items.
In the flyer for this week, Zehrs has the PC broth on sale for $1.89. With your PC Optimum offer of 1000 points each, the cost is just 89 cents each. Zehrs also has an in store offer of points on these though, and you will get an additional 500 PC Optimum points for every one purchased, bringing down your final cost to just 39 cents. This is an incredible stock up price, and you can add your own noodles, vegetables, meat, etc., and create some delicious meals with these.
Click here to view this offer in the Zehrs Ontario flyer valid until March the 7th.