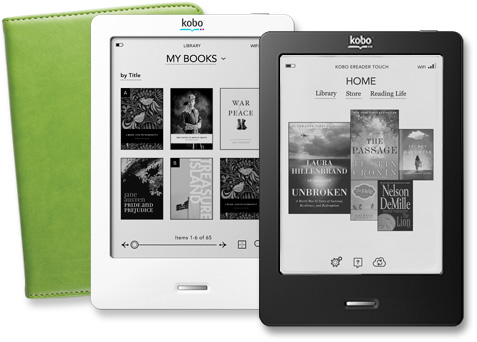 I recently received a Kobo Touch eReader as a birthday present and I was ecstatic to get it.  Having the ability to read and carry such a wide variety of books on the go was really exciting for me.
The Kobo Touch has a number of features I was into beyond just books; it can read comics, do some web browsing and has built in Wifi.  Given these features the idea of having an eReader is not solely about the price of the materials you buy for it but it can be a consideration.  With that in mind I decided to take a random sampling of current best selling books according to the Globe and Mail, and price them in store and on Kobo books.
You are welcome to try the same with your favorite bookstore (Kindle, Smashwords, etc.) and I would love to hear the results.
For my price comparison here are the books I went with:
The Help, by Kathryn Stockett
Kill Me If You Can, by James Patterson and Marshall Karp
The Race, by Clive Cussler and Justin Scott
A Dance With Dragons, by George R.R. Martin
Secret Daughter, by Shilpi Somaya Gowda
Flash and Bones, by Kathy Reichs
Before I go to Sleep, S.J. Watson
State of Wonder, Ann Patchett
Heaven is For Real, Todd Burpo with Lynn Vincent
Bossypants, Tina Fey
The Confession, John Grisham
The reuslts as a grand total for all books
Chapters\Indigo        $143.88
Kobo Books        $131.00
In some cases the price factor is driven up because the book is only available in hardcover right now so you might be able to save if you wait for the paperback.  However, for those that want the immediacy, my sample price total is how much it would cost to get that book now.  Not surprisingly the results favour the eBook but two books, Before I Go to Sleep and State of Wonder were actually more than a dollar higher in price.  A major difference that gave eBooks the was A Dance with Dragons is 10 dollars plus lower in eFormat.
If you find this interesting I might post up another price comparison next month and see if the market is changing.  Perhaps I could price the same books again at that time to and see if it makes a difference to be patient.
Use the comments below to give me your thoughts.