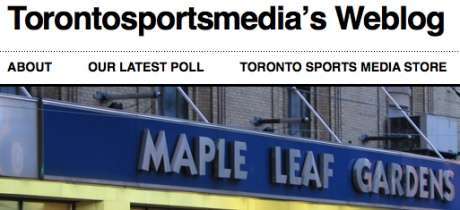 Featured Blog: TorontoSportsMedia
Let me get something out of the way right off the bat –  I don't like sports.  Sure I've been known to enjoy the occasional football game on TV, and every now and then I might even make a trip to Rogers Centre to check out the Jays — but for the most part I just don't get it.  The whole "getting into a team and following it all season" bug just never bit me, so it's surprising how much I enjoyed reading the TorontoSportsMedia blog.
TorontoSportsMedia doesn't rehash the same sports news that you can read everywhere else — it offers an objective opinion on that news, which is exactly what a blog is supposed to do.  Even better, they do it with a certain humor and personality that makes their writing instantly likable.
If you're a fan of Toronto sports (and even if, like me, you're not) you're likely to get a big kick out of what TorontoSportsMedia has to offer.