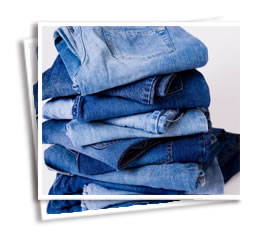 On August 28, 29, 30, 2009, at all participating Winners in Quebec, when you bring in an old pair of denim jeans, you will get 10% off of a new pair of jeans in the store.  As an added bonus, the jeans will be donated to a reputable cause!
Bring us your used denim and we'll give it a whole new life! Your jeans will be recycled into home insulation and donated to a low-income housing project. And as thanks for being a good enviro-citizen, we'll give you 10% off a new pair of dream jeans. At Winners, you can go back to school in style while you help save the planet.
Click here for more information.
Thank you divaonadime for the information.