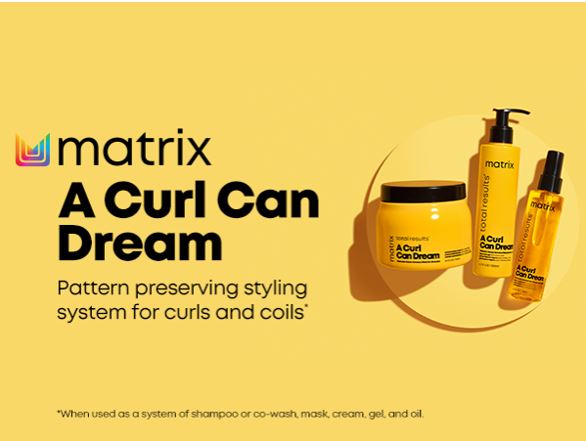 Sampler Canada has a new sample opportunity that you may be interested. Those who would like to see if they qualify can click the link below for this free sample of Matrix A Curl Can Dream.
Not everyone will qualify for this sample, and whether or not you qualify may depend on your answers to the three questions you will be asked about your hair and where you purchase your products. If you are not chosen do not worry as there are many chances for free samples from Sampler, you just have to keep trying!
Click here to see if you qualify for this sample of A Curl Can Dream by Matrix.