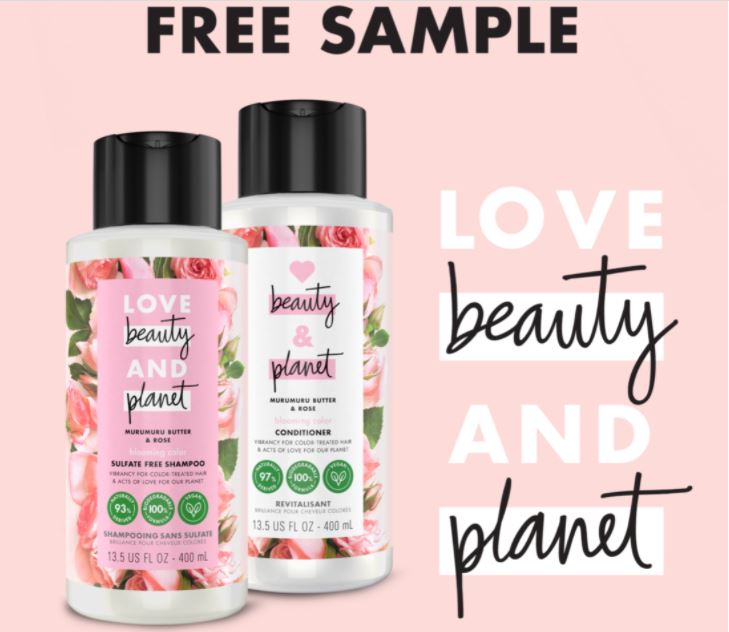 Love Beauty And Planet is a line of products from Unilever Canada, and while supplies last you can get a free shampoo and conditioner sample pack!
To claim this free sample pack you can fill in your information on the form that you'll find through the link below. The page seems to work best with Chrome so I would suggest you open it with that browser.
There is a limit of one sample request per person and you should receive your sample within a couple of weeks once you've claimed it.
Click here to get your free sample of Love Beauty and Planet from Unilever Canada!