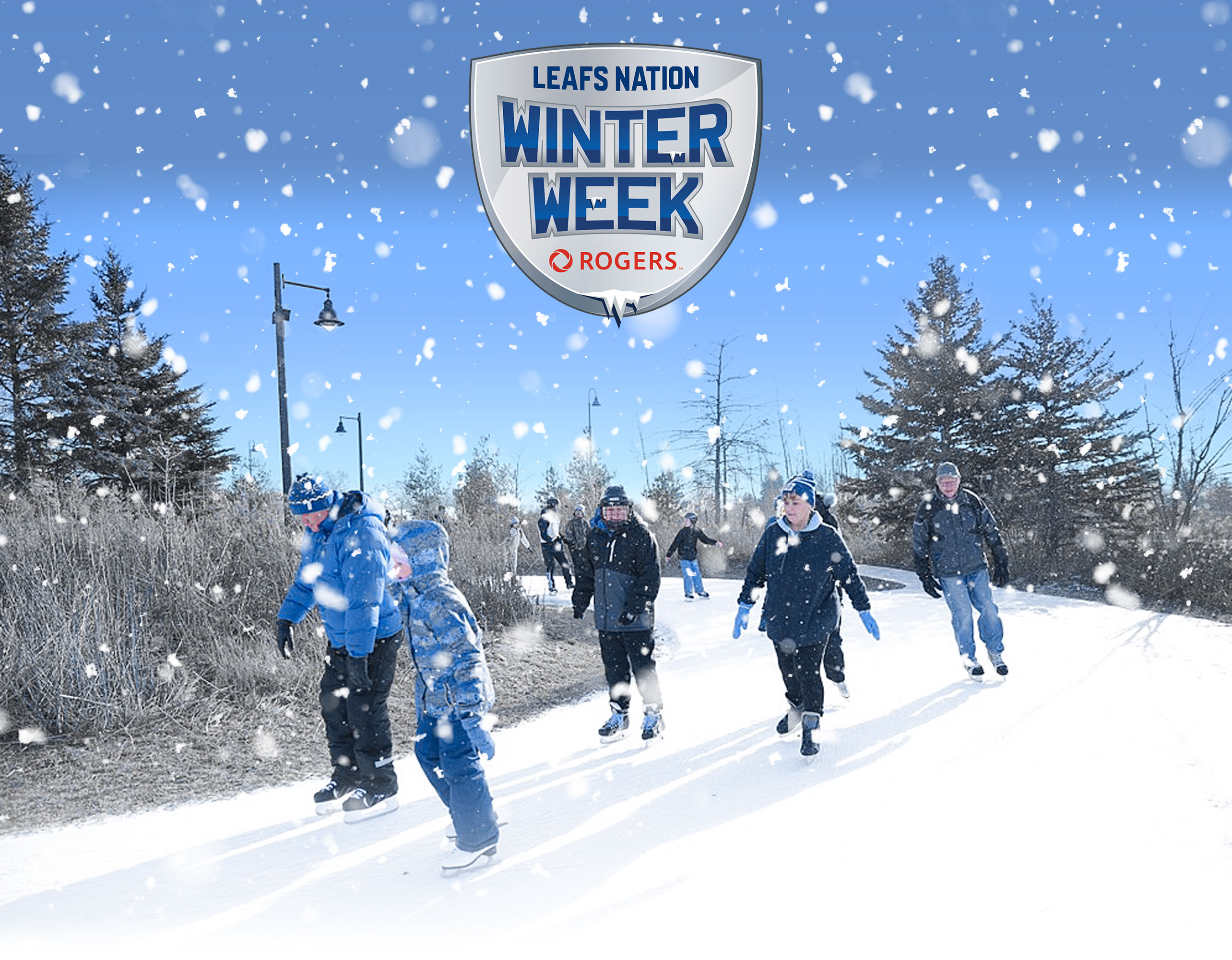 The Toronto Maple Leafs have partnered with Rogers for a second annual Winter Week – a weeklong celebration of hockey alongside Leafs Nation!
They're starting Winter Week with a free Toronto Maple Leafs Sport Chek Open Practice at Ryerson's Mattamy Athletic Centre, where the full Leafs team will take to the ice for practice. Then after a few more days in Toronto, they're taking Winter Week on the road to Guelph, Barrie & Muskoka. They end the Winter Week journey back in Toronto with the Marlies Family Day Game at Air Canada Centre.
Join the Toronto Maple Leafs for free events, on-ice and off-ice activities, giveaways, chances to meet members of the Leafs Alumni, win prizes, enjoy viewing parties of Maple Leafs games and more from today, February 13th to 19th, 2018.