For a limited time, Cineplex Canada is pairing up with Visa to give you a chance to recieve a free movie voucher for one general admission ticket that can be used between now and August 3rd. To receive this free voucher code, you will first have to sign-up for Visa Checkout and then buy a ticket online at Cineplex. After you have done this, you will receive code in your e-mail that will be valid for one general admission ticket, excluding: midnight showings, Front Row Centre events, or any other alternative programming events.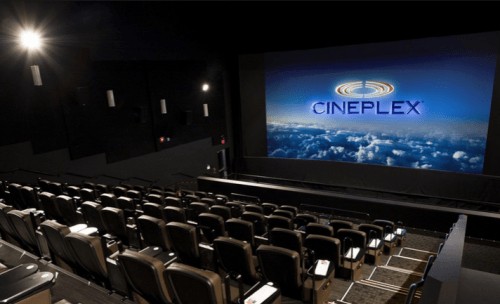 You will also have to purchase your online Cineplex ticket using Visa Checkout between now and May 3rd to qualify for the free movie voucher. And if you are wishing to use your voucher on any of the following shows, IMAX, UltraAVX, UltraAVX3D, VIP (19+) admission or Digital 3D presentation, then you will have to pay an additional fee to have your general admission ticket upgraded.
There is a limit of one voucher per person using a Visa Checkout account.
Click here to learn more about the Visa Checkout offer with Cineplex Canada.