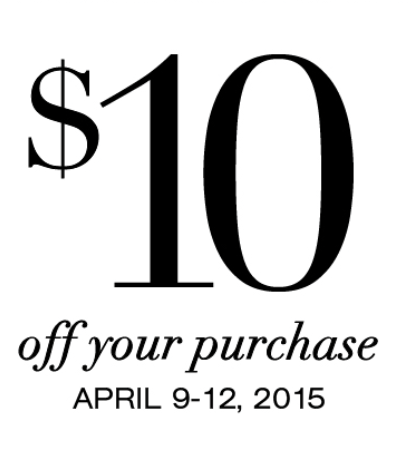 Cleo Canada has an online and in-store voucher that they are using to promote their new spring collection, though you can really use this $10 off your total purchase of $10.01 or more on anything you please. By having the minimum spend requirement set at just $0.01 above the amount you will be getting off, if you choose your pieces wisely, you can pick something up from Cleo for virtually nothing at all!

Cleo's selection of spring ankle pants are a tempting offer to use your $10 off discount on, which you must print out if you are shopping in-store, and seeing as they are currently on sale for just $39.99 (regularly $59.99) you could pick them up this weekend for just $29.99. If you are shopping online, however, you will have to enter the promo code, THANKYOU, at the checkout.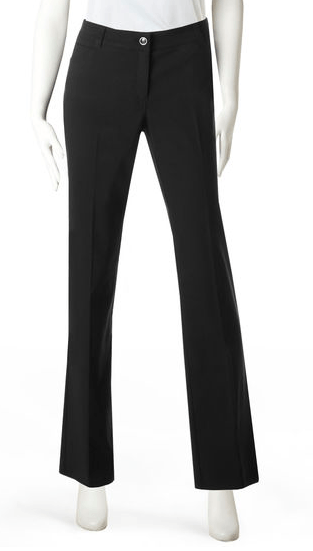 However, if you're really wanting to do things on the cheap, then you could opt to shop within either the sale or clearance section, where pieces are starting as low as $7.99. Just remember that you will have to spend a minimum of $10.01 to use your $10 off voucher, so if you are buying items below this limit you will have to stack another piece to bring your total to above $10.
Within the sale section, I was able to find a couple pairs of black dress pants that were each being sold for just $12.99. These extra long straight fit boot black pants for instance were originally being sold for $49.50, but are now just $12.99. With the $10 off voucher, they will in the end only cost $2.99!
For the clearance section, if you were to combine a pair of brown curvy fit bootcut pants, which are currently on sale for just $7.99 (was $59.50), with an ivory ottoman crew neck top (or any of the clearance tops for that matter, as they are all on sale for $7.99) you would just have to pay $4.99 for an outfit that ordinarily would have cost $104!
This voucher from Cleo will be available until April 12th at 11:59pm PST.
Cleo offers free-shipping on orders when they are shipped to the store, or if you spend $50 or more online (and enter the promo code, SPRING299) you will receive ground shipping for just $2.99.