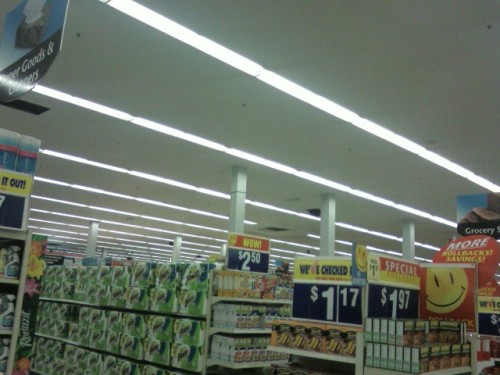 Now I'm not normally one to get indignant in the face of corporate BS, but this one just really rubbed me the wrong way.
Wal-Mart has been pushing their "For the Greener Good" initiative since the green living bandwagon kicked into full force some time ago, and for the most part I applaud them. As a company they've made some excellent decisions, and their corporate responsibility regarding environmental concerns has improved drastically. I totally get that one bad apple doesn't spoil the bunch, but walking into my local Wal-Mart and seeing what I saw sent me into a Hulk-like rage.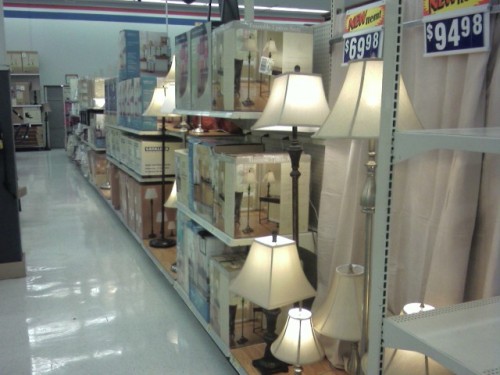 Not only was the store lighting at 100% (something that had been reduced by 1/3 nationwide back in 2007 to conserve electricity), but every single display model lamp was plugged in and turned on to their brightest settings.
I really am a big supporter of what Wal-Mart is doing with their For the Greener Good campaign. You can read all about it on their company website. It's just a shame that this one store doesn't seem to get the message.
Am I just being too energy-conscious? Or is this a ridiculous waste of electricity?