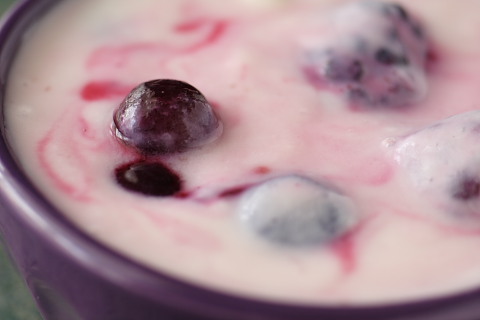 Over the past few years Greek yogurt has become very popular in Canada. But how does it differ from regular run of the mill yogurt?
Greek yogurt is creamier and thicker, due to a straining process seperating all the whey from the milk.  Because of this process Greek  doesn't seperate, such as some cheaper regular yogurts do.
One serving (3/4 cup) of Greek yogurt contains appox. 20 grams of protein while regular yogurt contains about 10. There is slightly less lactose in the Greek variety  as well.
So in the end Greek yogurt has more protein and texture but both are still very good choices for your daily diet.
I prefer my regular run of the mill yogurt.  Greek tastes a bit too thick but I still will eat it.  What do you prefer?