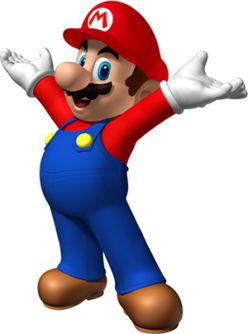 Yesterday was Mario's 25th birthday — but you knew that already, didn't you? Whether you've seen it as a status update from a Facebook friend or even just as a fluff piece on the news, word of Mario's quarter century milestone seemed to spread like wildfire…. only none of it was true.
It is true that Super Mario Bros. was first released on September 13th, 1985 — but that's far from the first appearance of Mario. In fact, it was his fourth.
Mario made his debut as "Jumpman" in Donkey Kong back in 1981, returned under the new name "Mario" in Donkey Kong Jr. the following year, and starred alongside his newly introduced brother Luigi in Mario Bros. the year after that — all well before his supposed 1985 date of birth.
Am I just being a nitpicky nerd? Probably. But the whole thing feels dirty, like how my mother has been "45" for the last 20 years. Lying about your age — or worse yet, the age of a fictional character — just feels downright silly.
So don't be fooled by the public relations train! Mario is 29 years old, and he's far from over the hill. Pac-Man and I both turn 30 this year, and neither of us seem to feel the least bit uncomfortable with this fact. Have you ever lied about your age?