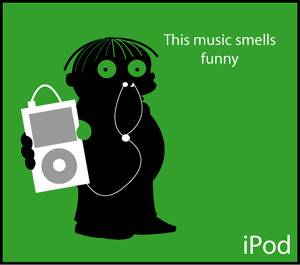 I don't know about you, but I hate iTunes. And I mean HATE. I find it so unfriendly, so slow – in my books, it's an absolute nightmare. But that hasn't stopped me from wanting an iPod. As much as I hate to admit it there's still nothing better out there than Apple's little white pocket pal. Thanks to MGTEK there's finally some hope for folks like me. So if you're putting an iPod in someones stocking this year, why not tell them about Dopsip? It's a Windows Media Player plug-in that will allow WMP11 to recognize the iPod just like it would any other portable music playing device.
Dopisp does have one limitation though, and depending on how you acquire your music it might be a real stick in the mud. Dopsip can't sync any music with DRM protection, which means that if you've purchased music from the iTunes Store you won't be able to sync it through Dopisp.
If you're interested in Dopsip, I'd suggest getting it right away. It's not available for purchase yet, but it is available for free as a two month evaluation copy. Give it a shot and let us know what you think!
Click here to visit the Dopisp site and download the free evaluation copy.