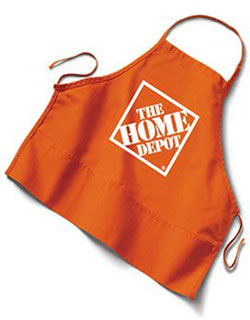 Home Depot is offering all in stock tiles, flooring, (laminate, vinyl wood) at 15% off. This is a great deal for those doing home renos. Last time this sale was on my husband and I found some great porcelain floor tiles on 50% and then another 15% off! Also on sale is kitchen counters and cabinets at 15% off as well.These two offers run until March 7th 2010. Remember to keep all receipts just in case the gov. decides to extend the home reno credit.
Worth mentioning is the 30% off all eco flush toilets BUT only until tommorow!
As I type this my husband is working on our bathroom reno. I do believe someone just had the torch too close to the drywall. Grrrrrr.  Any plumbers want to become my best friend?