[We're in the last week before Christmas, and everyday until that very last minute we here at SmartCanucks will be bringing you some great but obscure gift ideas for that special someone]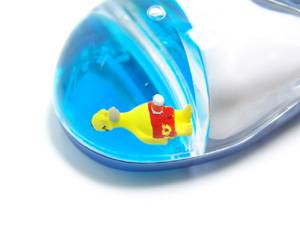 Homer J. Simpson – Man, myth, and now …mouse! Everyone has at least one Simpsons fanatic in their circle of friends, and I can't think of any better way to bring them some yuletide cheer than with a half-naked Homer floating around in a pool of blue water. In addition to its Simpsons-related coolness, the Floating Homer mouse isn't lacking in any of your standard expectations – it's a 2-button mouse with a scroll wheel, and it's optical rather than antiquated. Not too shabby for a $17 USD price tag.
The Floating Homer J. Simpson mouse is available from USBGeek.com.