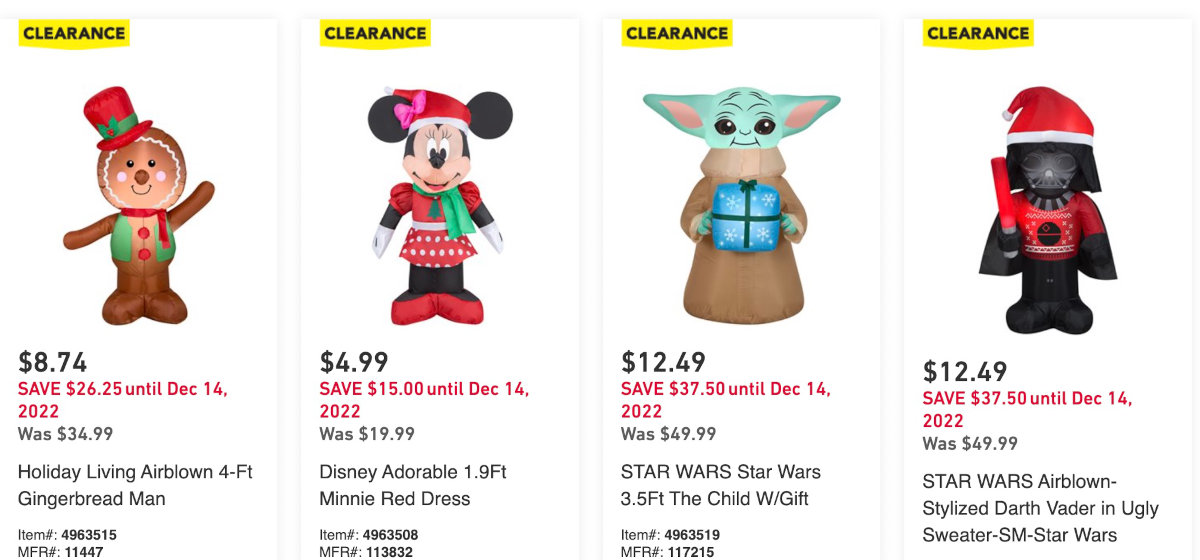 Hot hot deal at Lowes Canada. Tons of Christmas inflatables are steeply discounted as part of Lowes clearance sale:
Holiday Living Airblown 4-Ft Gingerbread Man $8.74 Reg. $34.99
Disney Adorable 1.9Ft Minnie Red Dress $4.99 Reg. $19.99
STAR WARS Star Wars 3.5Ft The Child W/Gift $12.49 Reg. $49.99
STAR WARS Airblown-Stylized Darth Vader in Ugly Sweater-SM-Star Wars $12.49 Reg. $49.99
Universal Airblown-Kevin w/Naughty Nice List-S $12.49 Reg. $49.99
and more!
Click here for Christmas Inflatables at Lowes Canada
Click here for Lowes Canada flyer