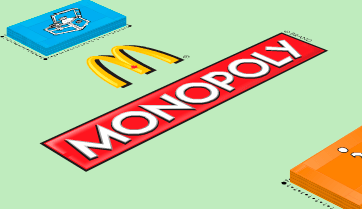 Three things always signal the return of fall for me.  The leaves start changing color, TV gets good, and I get that damned Park Place game piece a hundred times over.  That's right, it's McDonald's Monopoly time!  And every time I think of McDonald's Monopoly, I think of the scandal that almost brought the whole thing to a screeching halt;
In 2001, the U.S. promotion was halted after fraud was uncovered. A subcontracting company called Simon Marketing (a then-subsidiary of Cyrk), which was hired by McDonald's to organize and promote the game, failed to recognize a flaw in its procedures, and the chief of security, Jerome P. Jacobson, was able to remove the "most expensive" game pieces, which he then passed to associates who would redeem them and share the proceeds.

It turned out that almost all of the grand prize and top prize winners over several years, including contests McDonald's held that did not have the Monopoly theme, had been participants in the scheme, netting more than $24 million. The scheme was eventually uncovered when one of the participants informed on its ringleaders to the FBI.

While the fraud was perpetrated without McDonald's knowledge, the McDonald's Corporation voluntarily attempted to rectify the situation by issuing payouts to new (legitimate) contest-winners, awarding five $1 million prizes and fifty $100,000 prizes over a five-day period.
Sorry about missing my McDonald's post last Monday — I was too busy getting caught up in Monopoly fever I suppose!
[info via Wikipedia]