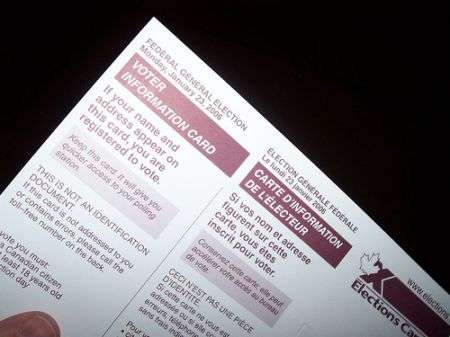 Unless you've been living under a rock for the past month, you're likely aware that the Canadian federal election is being held tomorrow.  If you haven't recieved your voter card in the mail and haven't taken the steps to make sure you're registered, you can still vote provided you bring any of the following;
Government-issued photo ID with an address (but not a passport).
Two pieces of ID without a photo, as long as one has your address. These can be bills, a health card or a library card.
Another registered voter from your district who will vouch for you under oath.
Not sure where to vote?  Visit Elections Canada and pop in your postal code.
Happy voting day, everyone!