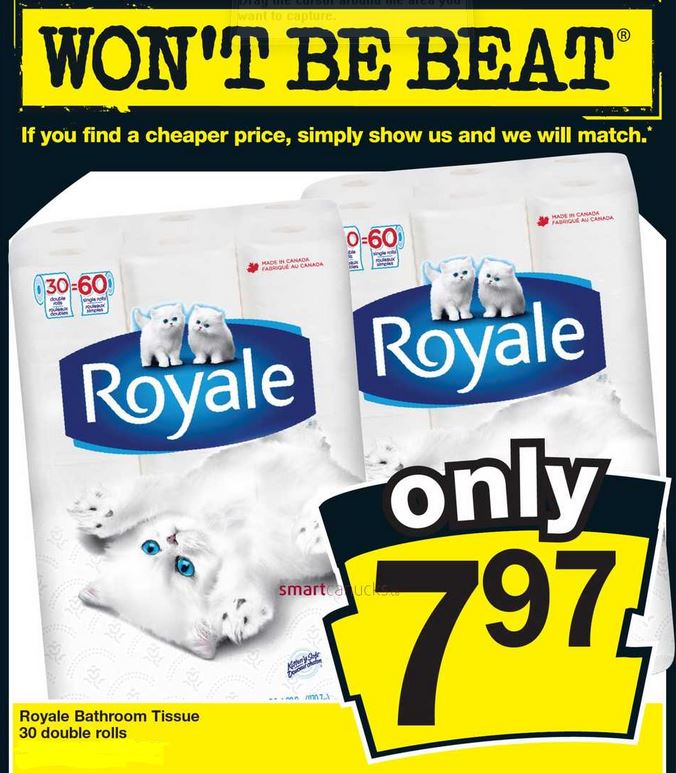 While some of us have been lucky enough to stock up on Cottonelle with $3 printable coupons, the sale has been limited to select areas.  If you did not stock up, or do not have access to a printer, No Frills has a great deal starting Friday.
Get 30 double rolls for just $7.97 – a little over $0.13 per roll which is cheaper than the $3.99 for 12 double rolls we typically see on sale.  Royale Velour was not offered in this size last time No Frills had this sale, but they did sell out quickly so shop early.
Don't forget to load your personalized PC Plus offers as you may get lucky with a minimum spend offer or Royale coupon.  You can view the flyer for this deal.