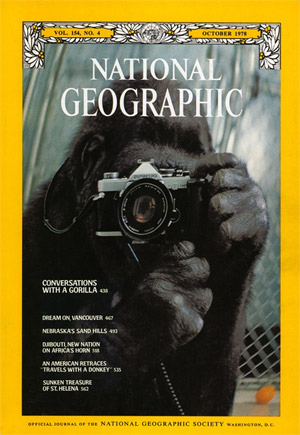 National Geographic Magazine has a special promo for Facebook users but anyone can take advantage of it.  Subscribe to National Geographic Magazine for 1 year for only $16 Canadian including GST! This deal is ultra-hot for nerds like me!
This offer is good for Facebook community members in the U.S. & Canada only. New orders only. Canadian price is C$16.00 and includes GST.
The October 1978 cover of National Geographic Mag pictured on the right says "DREAM ON, VANCOUVER". I wonder what that was about and if more than 30 years later that "dream" came true.
Click here to order your 1 year subscription of National Geographic Magazine.