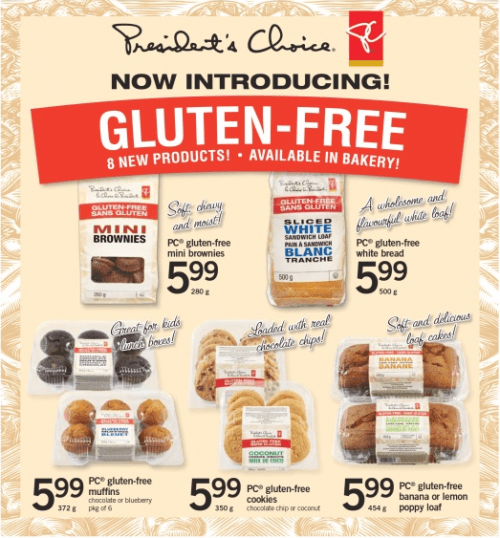 Not really a deal but I know many of you have been looking for gluten free products.
Some of these have been available in select Loblaws banner stores for a while but they are rolling them out to more stores.  Check your local Loblaws store (Loblaws, Superstore, RCSS, Fortinos etc) to find a wider selection of PC Brand gluten free products including white sliced bread, cookies, muffins, brownies and cake loafs.
The pricing shown above is for my local Fortinos store.