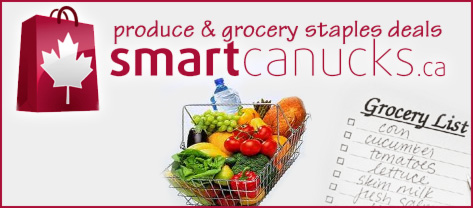 We have your list of deals on grocery staples for the coming shopping week.  Save on meat, fish, fruit, vegetables, dairy, bakery and other staples.
Some highlights
Extra Foods: Frozen Utility Turkeys $0.95 per lb
Food Basics: Case of Clementines $2.97 each
FreshCo: 20lb White Potatoes $3.99 each
IGA: 5lb McIntosh, Cortland, Spartan or Empire Apples $3.99 each
Loblaws: Whole Chicken $1.99 per lb
No Frills: Extra Lean Ground Beef $2.77 per lb
RCSS: Banana $0.57 per lb
Thanks for your hard work on this list Venuila.  Click here to view the full list.