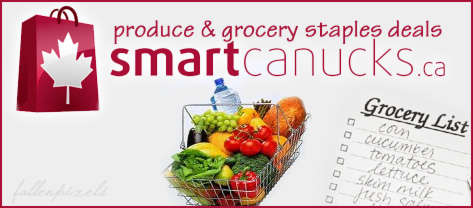 With a recent study showing that our grocery prices would rise, especially for meat, produce and other perishables, we have put together a list of the better deals out there on these items for you.
Atlantic Superstore: Outside round oven roast $3.99/lb
Food Basics: 3lb apples, oranges or grapefruit $2.88
Freshco: Mushrooms $1.50/pk
Maxi: 8lb oranges $4.44
No Frills: Pork side ribs $2/lb
Safeway: $1.50 off 4L Lucerne milk (coupon in flyer)
Walmart: Cantaloupes $1.77ea
It seems that many stores are taking advantage of the study, as some prices are the exact prices mentioned in the news stories back in December, but there are some affordable deals out there too.  Click here to see the full list.