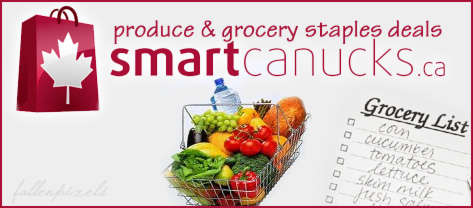 Back by popular demand! With the rising cost of groceries, we have had some requests to share the deals on the staples you need to buy every week such as meat, dairy, produce and pantry basics.  Here are some of the highlights, but you can view the full list here.
Food Basics: Apples $0.77/lb
Fortinos: 10kg flour $7.99
FreshCo: 3kg seedless oranges $4.77
Loblaws: Lavazza coffee $5.99/lb
Maxi: Salmon fillets $6.98/lb
Metro: Chicken drumsticks or thighs $1.99
No Frills: Eye of round roast $3.47/lb
RCSS: Extra lean ground beef $3.98/lb
Plus view full flyers for these stores here.