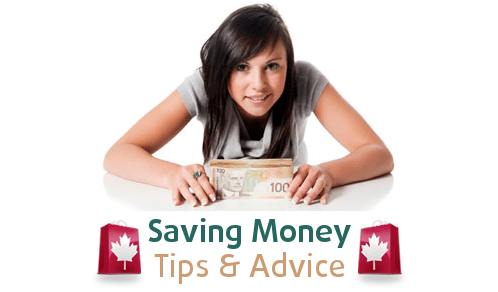 The best way to meet your long term goals is to set short term ones. If you have been overspending, the shock of a frugal lifestyle can be a bit much but cutting down bit by bit can set you in the right path for the future.
Start with the easy stuff
Bills: are you paying too much?
TV: Not all of us are ready to "cut the cord" but you can go down to a basic package for TV. For my local cable company, Digital Basic is $32 but their recommended 3 theme pack package is $68, most of us have a few add-on channels plus the savings in taxes. Just by changing, you save $500/year.
Home Phone: Do you really need one? Many people keep their phone for 'security' purposes but if it uses electricity, it is useless. If you use it, great but for me, it is just another way for telemarketers to call me. You can save $20+ a month getting rid of the line, more with all the extra fees they charge.
Cell Phones: Do you need the plan you are on? Many people are not on the right plan for them. They either have a cheaper plan and pay overage or an expensive plan that they don't use. Even a savings of $10 a month adds up over the year.  Call and ask if they have a plan that matches your usage better.
Internet: Do you need that high speed connection? Does your bandwidth match your usage? Many websites do not work at the super high speeds cable companies offer. Unless you have a lot of devices using the connection or another reason for needing the speed, 6-8mbps (or even less) packages are just fine – even for streaming! Check what monthly bandwidth they offer on the smaller packages or you could end up paying more for usage.
Decide if these services are a must for you and where you can cut. Giving up even channels on your cable package may seem like a big move but in a month or so, you won't even remember having them. Call the companies, explain that you need to cut expenses and ask what they can offer you. Often their customer retention department will have much better offers than they show online but be careful they are not trying to upsell you!
Banking: Are you paying too much in fees? Get a fee free account (like the one available from PC Financial) or check to see if your bank have a cheaper package that suits your usage. Can you use your debit card less to save $5-10 a month? That $60-120 a year pays another bill.
Mortgage: Are you paying monthly? Can you change it to bi-weekly, you will get more payments in and pay down your mortgage more quickly. Can you remortgage to a better rate?
Utilities: Most utility companies offer a better rate for off-peak usage. Do that laundry in cooler water and at an off-peak time to save.
Groceries: You Gotta Eat
I used to buy roughly the same thing every week, if chicken was on sale I would buy that instead of beef, more broccoli instead of cauliflower etc but yet my grocery bill for just two of us could range from $100-130 a week, plus the bits we picked up during the week and eating out. Now I pay $50-70 a week and often much less.
If you are really trying to cut expenses – stop eating out now! Keep it as a treat and something you save for in other areas of your finances. It is easy to spend even $10 per person at a fast food place now and a restaurant – easily $50 for a couple. Do that even once a month and it adds up over the year. If you don't brown bag lunches for work or school – start now. Coffee stop every morning? Make it at home!

SmartCanucks has a large couponing community, and it is a great way to save but not for everyone, it takes organizing, time, and can actually cost a little more in the short term as you build a stockpile. However, you can save a lot just by paying attention to sales, flyers and buying what is cheapest. Stores like No Frills, RCSS, Walmart and Freshco offer price matching on your groceries. You do not need to go store to store to get the deals. Spend an hour planning your meals, shopping and you can easily save $20 on every shopping trip.
There is also a lot to be said for the cash method recommended by Gail Vaz-Oxlade but you need to spend January working out a reasonable budget or you will give up (trust me, I have been there). Start with the saving tips all over SmartCanucks and take another 10% off for February as you will save more as you learn. For automatic withdrawals I just put an IOU in that jar so I "see" the money.
We will cover these more in coming blogs, but you have a lot to get you started.

This blog is part of our New to SmartCanucks series, click here to read more blog posts in the series