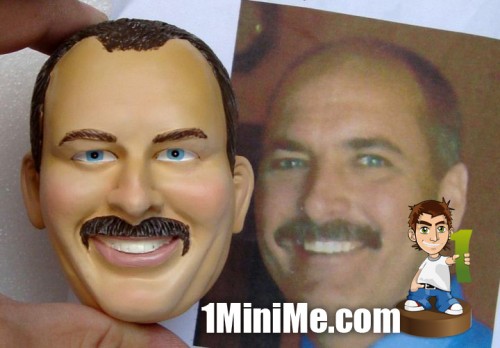 1MiniMe.com and Smart Canucks have teamed up to offer readers this fun and interesting contest!  All you have to do to enter is let us know what bobble head pose you'd choose if you won. There will be one winner who will receive a free bobble head figure (one character) based on your submitted picture, and free shipping.  The bobble heads are so cute, funny, eccentric, playful, sensual and so much more.  This would make a great gift for the hard to shop for boss, relative, friend etc.  Click here to browse 1MiniMe.com to pick a pose.
When I announce the winner on November 1st I will also post a discount coupon code for all other readers who wish to order.
Here are the rules:
* One entry per household i.e. you may only leave 1 comment on the blog. If you want to discuss anything or share your thoughts please include it in that 1 comment.
*Age of majority only
*The item you choose cannot be a gift card
*Canada only
*You may only win a max of 2 contests throughout the whole giveaways event to give others a chance to win
*Contest ends on November 1st 2010 at 2pm (est) and the winner willl be announced shortly after
* You must use a valid email so I can contact you with details on how to claim your prize.  Persons who enter with an alias(fake) email will foreit their prize and a new winner will be drawn.
Are you a business who wants to featured in one of our giveaways? Email me at [email protected] smartcanucks.ca (omit spaces)
** 1MiniMe has upgraded the prize to include a vip box and gift card as shown here. Retail value of $179.90, ummn how totally awesome is that!!!!
*Bumping for new traffic 🙂 Ends today.