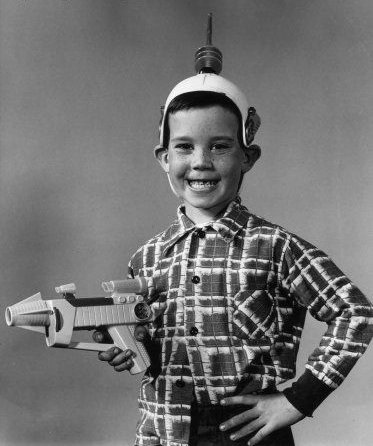 Cute kids are cute. Creepy kids are creepy. This one wins in both categories. That grin just spooks me right out! 😛
50's nostaglia space toys always give me a chuckle. Kind of warms my heart to think about what it must have been like to dream about space while we were in the process of tackling it for the first time.
But enough of my waxing poetic — on with the captions!