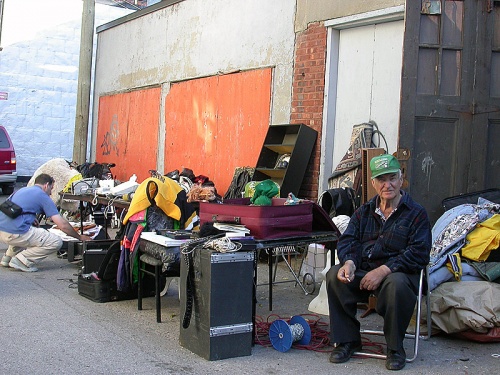 While the Victoria Day long weekend is traditionally the first time we start to see garage sales pop up, last week was surprisingly quiet on the used goods front. But this weekend? I opened my front door and saw three of my neighbours with their lawns and driveways littered with trinkets and old chairs.
As I did my daily errands around town, yard sales were everywhere. Certainly more so than I remember in years gone by. Maybe it's the economy? People need to get quick cash and people are looking to spend less money. It seems like the perfect solution for both parties.
Early in the season is always the best time to get awesome used stuff, though not always the best time to get a deal (those Labour Day yard sales where people just want the stuff gone are GREAT for haggling). Anybody out there have any great yard sale finds this past weekend? Anybody planning on having their own garage sale?