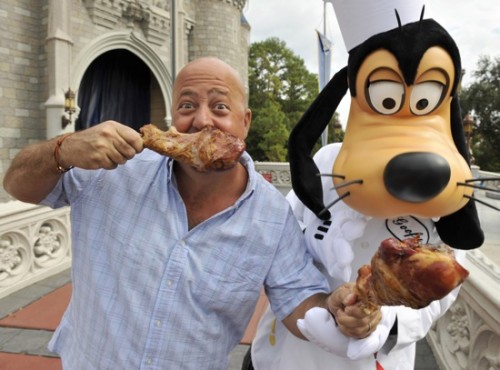 With Thanksgiving right around the corner, I couldn't help but post up this picture of a Disney fan devouring a Frontierland turkey leg — and between the look on his face and the presence of Chef Goofy, this one seems rife for the captioning!
As popular as they are amongst park aficionados, I just can't imagine eating anything that Goofy cooked.
So what say you?  Do you have a festive Thanksgiving caption for the Disney fan pictured above?