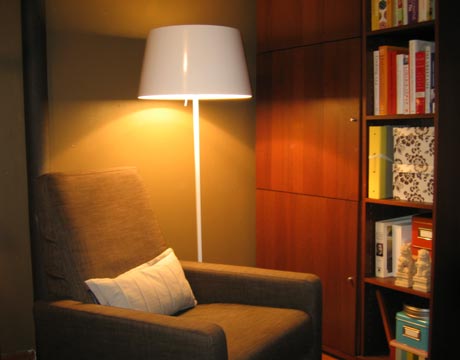 Look kids, another weekly community feature! Bargain-hunting has long been a past-time for many a SmartCanucker, so I thought it might be fun to put those bargain hunting skills to the test. Each week I'm going to present a new item to track down online and it's up to you to find the lowest possible price. Once you find it, post a link to the item and let us know the price, and then everyone else will have an new target to beat!
Like the SmartCanucks Caption Challenge, the only real reward here is a smug sense of self-satisfaction. I just thought it might be a fun little game to play. 🙂
And so, without further adieu, your first item is… a floor lamp.
(And yes, before you ask, this idea did grow out of my need for a new floor lamp.)